(Web Desk) – Carl Rodrigues, a successful IT consultant of Pakistani origin, suddenly quit his job one day and decided to retire to his basement, planning to develop a best-selling business product.
The move did not go down well with his friends and family, especially his wife and mother-in-law. They thought that he had lost his mind and was having a 'hippy moment'. However, Carl was unaffected by these comments and decided to tread down the path he had chosen. The only problem was that he did not have any ideas.
So in 2001, Carl, from the city of Mississauga, shut himself in his basement and tried to come up with an idea. His goal was trying to find out what he could produce if he did something that he liked. "I didn t know what I was going to do, but I thought I would give it a shot," he says.
---
Carl quit his day job and retired to his basement. Photo courtesy: Carl Rodrgues
---
After a month of working 'crazy hours', Carl came up with his first idea, a software that allowed the user to control his mobile phone from their laptop. After coming up with this idea, Carl named the company Soti and started selling the software.
Initially, the sales of the system were slow. However, 12 months later Carl got a phone call from one of UK's largest supermarket group who wanted to incorporate the system into their operations.
According to Carl, the company wanted to place a huge order – 20,000 units, and were under the impression that the person they were talking to was someone who ran a huge company, Carl said that the company asked to speak to a sales person, not realising that it was just one guy running the show from his basement.
Carl said, "When they asked to speak to a sales person, I came back on the phone with a slightly different tone."
The trick worked and the company placed an order for 20,000 units.
Soti today sells mobile technology software systems to various companies and has annual revenues of $62 million. Carl has not had any external investment for his business, which is jointly owned by him and his wife.
---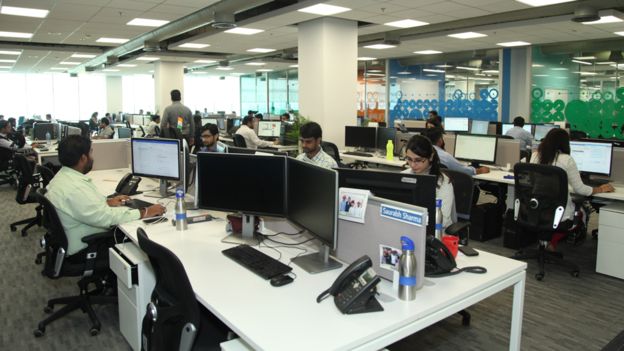 The company now has 700 employees across 22 countries. Photo courtesy: SOTI
---
Over the years, Carl has turned down numerous take-over bids, including one with an undisclosed offer from Microsoft in 2006. The Canadian IT-consultant wants Soti to become 'as big as they get' in the computer world.
Carl Rodrigues was born in Pakistan to a Roman Catholic family. Carl and his family emigrated to Canada in the early 1970s owing to political and social instability. He graduated with a degree in computer science and mathematics at the University of Toronto.
---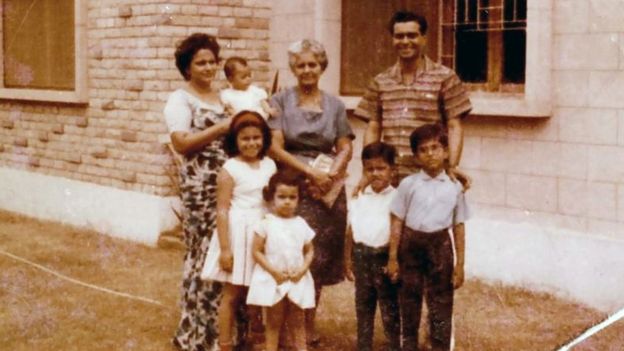 Carl with his family. In the picture he is the younger of the two boys. Photo courtesy: Carl Rodrigues
---
He launched Soti in 2001. Today, the company is valued at more than $1 billion and has 17,000 business customers around the world. Now, the company is not run from Carl's basement but is headquartered across two buildings in Mississauga. It currently has 700 employees across 22 countries.
This article originally appeared on BBC.